LGBTQ Events Throughout Canada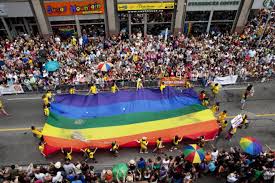 Canada is home to many people, a number of which belong to Pride Hamilton and other LGBT communities. To offer support and a chance for members to unite, LGBT organizations in Canada come together to offer some amazing events and some of the largest and most exciting parades and Pride Festivals. With hundreds of gay events being hosted throughout the year, community members and visitors to Canada will find a great array of gay events being held in most major cities, including Vancouver, BC and Ontario. While gay events can be found in smaller cities and towns, most LGBT members will seek out larger events so they can connect with more people have access to more resources and celebrate with others of the same sexual orientation.
Largest Gay Events by LGBT Organizations in Canada
Canada is known to be one of the most gay-friendly countries, and there are many great LGBT organizations that work to support and offer multiple large events in many top cities and even in the smaller towns scattered across Canada. Most people already know that the Toronto Gay Parade is the largest in North America, but there are plenty of other well-known and large events that attract members of the LGBT community from all over the country. In Montreal, there are many great gay events that are lined up throughout the year, including the Divers Arts and Music Festival, Montreal Pride, Montreal Fetish Weekend, Black & Blue Party and the Image + Nation popular LGBT film festival. There are also smaller events like the Festival TransAmeriques, Just for Laughs comedy festival and the Osheaga music festival.
LGBT Canada Events in Vancouver
Vancouver is known to be one of the most LGBT friendly cities in Canada, and here, people can find many amazing events throughout the year. Davia Village is the hot area in Vancouver for LGBT visitors, and there are many LGBT bars and clubs as well as amazing accommodations for celebrating LGBT weddings and special moments. With some of the largest international events in Canada, Vancouver is a top destination for many. Some of the top-rated events include:
Queer Arts Festival in July and August
Vancouver Dyke March in August
Vancouver Pride Parade and Festival in August
Whistler Pride and Ski Festival in January
These are a few of the major events that can be enjoyed in Vancouver and there are also smaller gatherings such as film festivals, community picnics and BBQs, dances, family support groups and meetings and much more.
Ontario Supports LGBTQ+ Community Events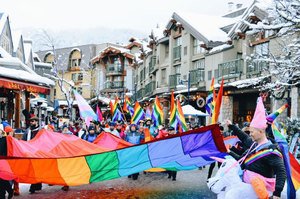 In Ontario, there are many amazing destinations where members of the LGBT community can come together to celebrate Pride events. Some of the country's largest events are held in Ontario, including Hamilton Pride and Toronto Pride, both of which offer large parades, endless action, resources for community members, special events and meetings. From April through September, there are a number of great Pride events that can be enjoyed, such as:
Elliot Lake Pride
Pride Niagara
Thunder Pride
Kingston Pride
Capital Pride Ottawa
Sault Pride Fest