List of LGBT Friendly Cities Around the World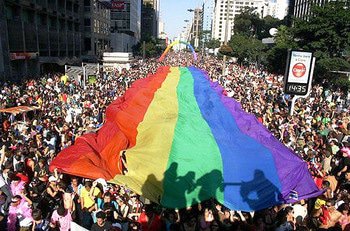 The number of cities which welcome the lesbian, gay, bisexual, and transgender (LGBT) community in their areas is constantly growing as this impactful social group in the 21st century continues to grow and be accepted in most part of the world. There are now countless LGBT friendly countries which openly embrace its LGBT visitors and residents through several activities and events hosted here. Likewise, they have developed their community services to protect the rights and welfare of those who are members of the said social group. pridehamilton.ca decided to get to know some of the best LGBT cities in the world and their programs which led on their tag as the best gay travel destinations today.
Sao Paulo, Brazil
Sao Paulo has been hosting the best gay scenes in one of the largest gay pride festivals in the world. The annual Gay Pride Parade in Brazil hosted its first-ever gay pride celebration in 1997 which attracted roughly around 2,000 participants only. But today, streets of Sao Paolo are crowded with millions of people celebrating with the community of gay travellers and locals in this momentous gay pride celebration in their city.
Brazil also opened its doors for gay nightclubs and bars to accommodate its growing LGBT community, as well as to attract more visitors from the said group. These establishments hosted drag shows, male dancers, DJ performances, and exceptional singers.
Madrid, Spain
Madrid currently hosts one of the biggest gay communities in Europe and in Spain with around 500,000 LGBT people residing in the said city. Gay nightclubs and bars are flocking around the streets of Madrid to accommodate its locals and even LGBT travellers. It recently hosted Orgullo, Madrid's version of the gay pride, which welcomed a huge crowd of 2 million participants and is considered the largest gay festival in the whole of Europe.
It is also said to be one of the best cities for gay singles as they can instantly tie the knot with someone, as gay marriage is legalized in the city of Madrid.
Amsterdam, Netherland
Amsterdam is no doubt included in this list of best LGBT cities as it is widely regarded as the most attractive city in Europe for the said community. They annually host the Canal Parade which features 80 colourful and decorated boats sailing along the Prinsengracht canal with over a million spectators celebrating the uniqueness of Holland's LGBT community. Amsterdam's Canal Parade is considered the largest gay festival in the Netherlands, and one of the biggest worldwide.
San Francisco, USA
San Francisco is usually dubbed as the gay capital or Gay Mecca of the United States of America. Aside from the numerous gay-friendly establishments found in every corner of this city, San Francisco played a vital role in the history of LGBT culture, rights, and activism.
LGBT travellers shouldn't miss a stop at Castro, which is one of the first gay communities in America. This is also where the long history and battle for equal rights for the LGBT community started. There are also prominent symbols of activism and gay politics preserved here.
Berlin, Germany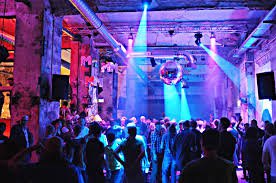 Berlin is considered as one of the oldest LGBT cities in the world. It has been openly supporting and accepting it gay locals and visitors since the 1920s. The city has provided various events and activities like the Folsom Europe and the Lesbian and Gay Festival for its growing LGBT community. There are also numerous establishments and clubs which cater mostly to gay people.
Tel Aviv, Israel
Found in the heart of the vast Middle East, Tel Aviv is regarded as one of the most liberal and most gay-friendly cities in the world. Its sandy, gay beaches are great destinations for those who would like to unwind and celebrate with the city's LGBT community.
They also host various gay festivals and activities in their annual Gay Pride Week. These include LGBT Film and Theater Festivals, Pride Expo or Gay Culture Fair, and the ever-famous Pride Parade. Tel Aviv's Gay Pride Week is considered as one of the most flamboyant gay festivities worldwide.
London, United Kingdom
London is considered as one of the most diverse and sophisticated cities which welcome the LGBT community with great pride. It is also the home of the biggest gay community in Europe. Gay locals and visitors also anticipate the annual Pride London which hosts parades, activities, and a film festival. They also get to enjoy numerous gay bars and shops found in every London street today.
Toronto, Canada
Canada's largest city, Toronto, hosts one of the most interesting gay scenes in the world today. Aside from the annual gay pride festival, Toronto also boasts its diverse gay community which caters facets of arts, culture, and nightlife of every gay local or tourist. It has its own gay village called The Village which houses LGBT owned and gay-friendly bars and restaurants, theatres, and galleries. They get to enjoy these establishments together with other members of the LGBT community in Toronto and in the whole world.